Software testing is an effective and efficient way. It can execute and run software or applications smoothly. It can also provide better performance. Testing can help to find software errors, control bugs, and decrease overall maintenance and development costs. We provide a list of 10 software companies in Pune. The exclusive list will assist you to increase your website's online presence and drive more traffic. Apart from that, it can expand your business globally and overall boost your revenue.
Let's Get The Glimpse of Top 10 Software Testing Companies in Pune
Testrig Technologies
Testers HUB
QA Mentor
Zensoft Services
vTEST Software
Testbytes
Eqanim Tech
Stelo Technology
Qualitia Software
QA India
1. Testrig Technologies
Year of Inception: 2015
Location: Hadapsar, Pune, Maharashtra 411028
Niche Services: Web application testing, Assured – API Automation, TOSCA, Mobile application testing, security testing, Selenium with Java
Company Strength: 10-49
Testrig Technologies is one of the top companies offering services for testing online and mobile applications. They have a wealth of knowledge in both functional testing and security testing for applications. They serve a variety of sectors, such as healthcare, e-commerce, sports, banking, eLearning, and real estate, while operating throughout well-known markets like the USA, UK, Canada, Singapore, and others.
Clients preferred Testrig Technologies because they provide the highest importance on assuring the quality and efficiency of software. They implement customized frameworks and strategies, to meet the needs of each customer and provide very effective and appropriate testing solutions. Testrig Technologies has an expert team with in-depth topic knowledge and competence, who always reach the client's expectations. Additionally, their friendly behaviors and communication skills help to create long relationships with their esteemed clientele and make them the best software testing company in Pune.
2. Testers HUB
Year of Inception: 2012
Location: Wagholi, Pune, Maharashtra 412207, India
Niche Services: Website and web app testing, iOS application testing, Desktop and Mobile Application Testing, Android Application testing and game testing
Company Strength: 10-49
Testers HUB is the leading offering software testing service provider in Pune. They have more than 10 years of experience and a good track record of producing high-quality software services on time and at affordable packages. Testers HUB assists clients globally in planning their test investments and managing the software testing procedures that decrease the overall cost of developing high-quality software.
Testers HUB is the one-stop solution for any kind of IT needs. They provide a broad variety of testing services, including testing for desktop, mobile, and gaming apps in addition to websites and online applications. They also provide a variety of platforms and devices, such as iOS and Android smartphones, for their testers to utilize. If you are looking for long-term collaboration and top-notch services Testers HUB is the finest option for you.
Read: 20 Best Automation Testing Tools
3. QA Mentor
Year of Inception: 2010
Location: Wakad, Maharashtra 411027, India
Niche Services: Design and execution services for manual tests, QA Services for Staffing and recruitment, performance, QA Capacity Planning, and Security Testing.
Company Strength: 250-999
QA Mentor has expanded their software quality assurance and testing services globally which offers a broad range of services, including Core QA work, software testing, and automation process management for 437 clients to 500 startups. They execute several projects for a single client account holder helping companies to save countless hours.
The team of skilled test engineers at QA Mentor will collaborate with you to comprehend your application, identify important test cases, and create an efficient manual testing strategy. The tests may then be carried out, and thorough reports on the results can be provided. As part of its continuous support for your application, the QA Mentor may do routine regression tests to make sure that any new modifications have not resulted in any new bugs.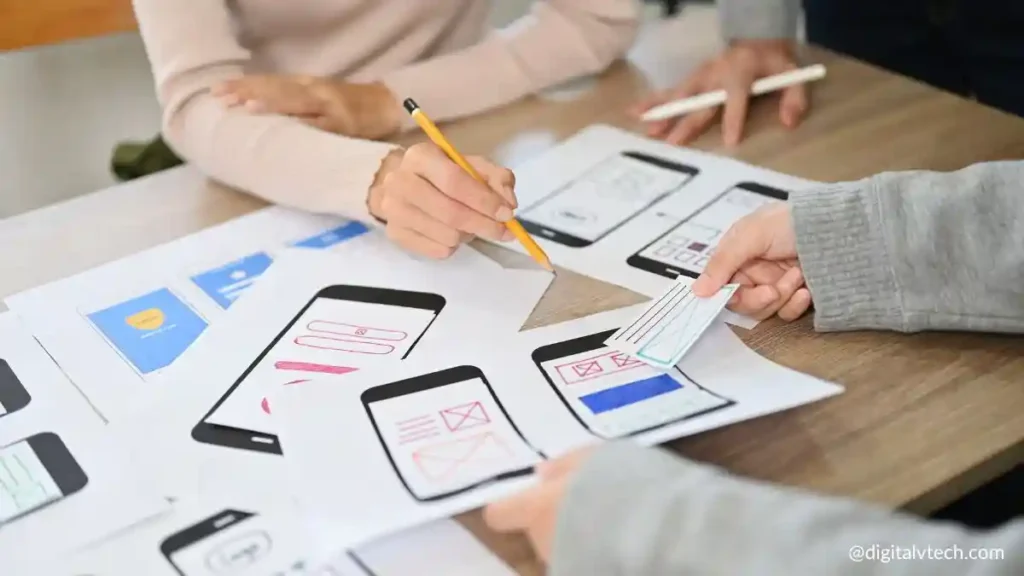 4. Zensoft Services
Year of Inception: 2013
Location: Behind Old LE Meridian, Pune, India, Maharashtra 411001
Niche Services: Consultancy services, Mobile Testing, Remote Penetration Testing, Website and Web Application Security Testing,
Company Strength: 201-500
An independent provider of test automation and software testing services is Zensoft Services. Zensoft Services provides managed Services, Consulting Services, Outsourcing Services, functional Testing, mobile devices, security, and the security of websites and web applications.
Zensoft Services provides a complete and the best testing solution that helps you in all manners. They provide testing for. Their services for remote penetration testing are exclusive and innovative. They'll collaborate with you to make sure your apps are safe and extensively tested. You can rely on Zensoft Services to offer the best testing services on the market.
5. vTEST Software
Year of Inception: 2015
Location: Viman Nagar, Pune, Maharashtra 411014
Niche Services: Testing & Digital Assurance, Testing of e-commerce, Mobile Testing
Company Strength: 50-249
VTEST Software testers are famous for their enthusiastic and high-end quality services. They have assisted software development teams in delivering high-quality applications on schedule. Additionally, their expert testers offer thorough monthly test summary reports and suggestions for ongoing quality improvement.
Worldwide product and service teams may get thorough software testing services from VTEST. Businesses require quality assurance from their software applications and products, thus the dedicated testers on the VTEST team are on a mission to produce only the finest outcomes. They take great care with each assignment to completely comprehend the app being tested so that their techniques are focused and successful.
6. Testbytes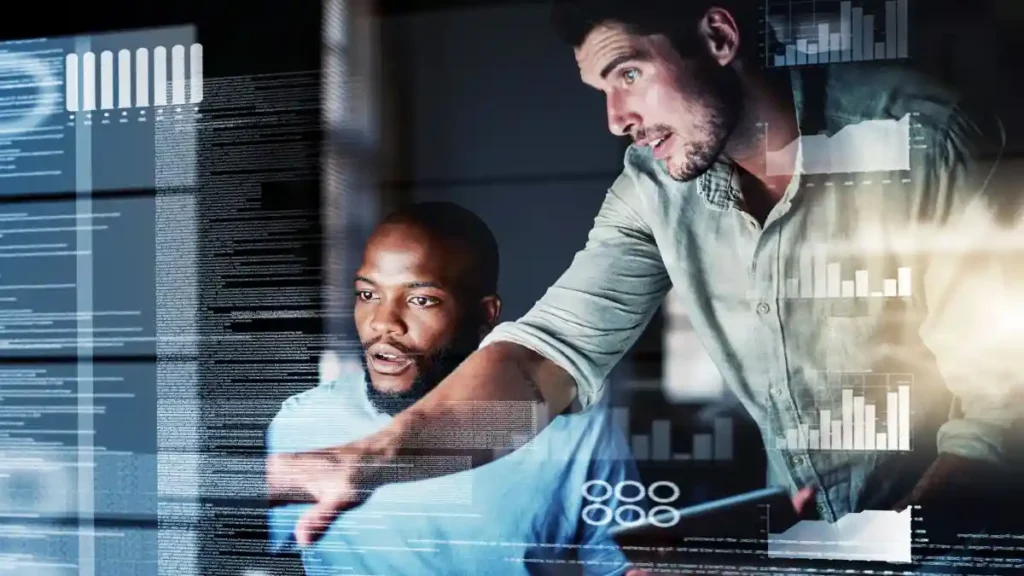 Year of Inception: 2013
Location: Vishrantwadi, Pune, Maharashtra 411015, India
Niche Services: Web and Mobile App Testing, Functionality Testing, Load Testing
Company Strength: 51-200
Testbytes has become the best software testers in Pune because of their top-notch quality and dedication toward their work. They get a thorough grasp of the applications being tested and employ quantifiable software testing techniques. Testbytes offers testing for web applications, mobile apps, games, automation, security, software performance, functional testing, and browser compatibility. They provide monthly software reports to the client to track the performance of their application.
They employ CMMI, ISO, and Agile best practices for their success. The majority of their employee are software experts and well-versed in using Automation Tools. They are well capable of creating repositories, reusable automation frameworks, and templates.
7. Eqanim Tech
Year of Inception: 2019
Location: Warje, Pune, Maharashtra 411058, India
Niche Services: End-to-end Testing, Web and mobile applications, BFSI Testing, UI & UX testing, ERP and PLM Testing
Company Strength: 2-9
Eqanim renowned software testing company in Pune provides high-quality and customized software testing services, at an affordable price. Eqanim was formed by Jui Borse, who has over 15 years of expertise in a variety of sectors and excellent project management abilities. Eqanim's major objective is to provide on-time delivery while upholding dependability and the greatest level of quality. With operations in the USA and Pune, India, Eqanim Tech offers top businesses cost-effective, agile, customized solutions. Eqanim Tech is the one-stop platform that offers end-to-end Testing solutions, Web Application Websites, Test data management, and Mobile App Testing.
8. Stelo Technology
Year of Inception: 2019
Location: Warje, Pune, Maharashtra 411058, India
Niche Services: End-to-end Testing, Web and mobile application, BFSI Testing, UI & UX testing, ERP and PLM Testing
Company Strength: 10-49
Steno Technology is a team of skilled, seasoned, and certified software testing and project management professionals who assist You in developing flawless and superior IT solutions with a comprehensive emphasis on end-user needs. Their testing and project management advice enables businesses to strengthen their offerings to customers, expand into new areas, and boost income.
Domain Expertise: Manufacturing, Banking & Finance, Travel & Hospitality, Construction, Transportation, IT Consulting, Startups, Insurance, Healthcare, Education & E-learning, BFSI, E-commerce, Media, Logistics, Real Estate, Medical Device Testing
9. Qualitia Software
Year of Inception: 2011
Location: Behind Old LE Meridian, Pune, Maharashtra 411001
Niche Services: Automated Testing, web, mobile and desktop application, Software Quality
Scriptless Test Automation, Agile Development
Company Strength: 10-50
Qualitia Software specializes in test automation. They have skilled technical personnel who have expertise or prior experience with software tools like Web Automation Studio or Salesforce, They were established to make the process of automating testing quick and simple for everyone!
They provide a wide range of services, including those for desktop and mobile apps, but functional web testing—which may be challenging without scripts since it necessitates a grasp of how things operate internally—is where they really shine. In conclusion, Qualitia is another business you can trust.
10. QA India
Year of Inception: 2000
Location: Viman Nagar, Pune, Maharashtra 411014
Niche Services: Performance Testing Functional Testing, Usability Testing, Mobile Testing, Regression Testing.
Company Strength: 51-200
QA India is a Pune-based software development business that specializes in all kinds of software testing. Since 2000, QA India has been offering innovative software, consulting, and outsourced solutions by using digital transformation.
With their team's extensive expertise, they can undertake regression testing, automated engineering, and performance testing to ensure the product will function correctly after release. QA India is well-positioned to offer top-notch services to its clients both locally and abroad.
They have an experienced and reliable testing team and use innovative and advanced methods which is their power of infrastructure services, which guarantees you will receive standard services that meet your desired goal.
Conclusion
Therefore, these are the top software testing firms in Pune that you may use right now. Our researchers created all of these lists, and we only included businesses that have favorable internet ratings and are well-known in the sector. 
You may also read:
20 Best Automation Testing Tools In 2023