In today's fast-paced business world, an effective strategy is more important than ever. Companies need to plan their actions meticulously if they wish to seize rewarding opportunities and minimize the associated risks. In this article, we'll delve into how businesses can benefit from data-driven account planning strategies.
Understanding the Importance of Account Planning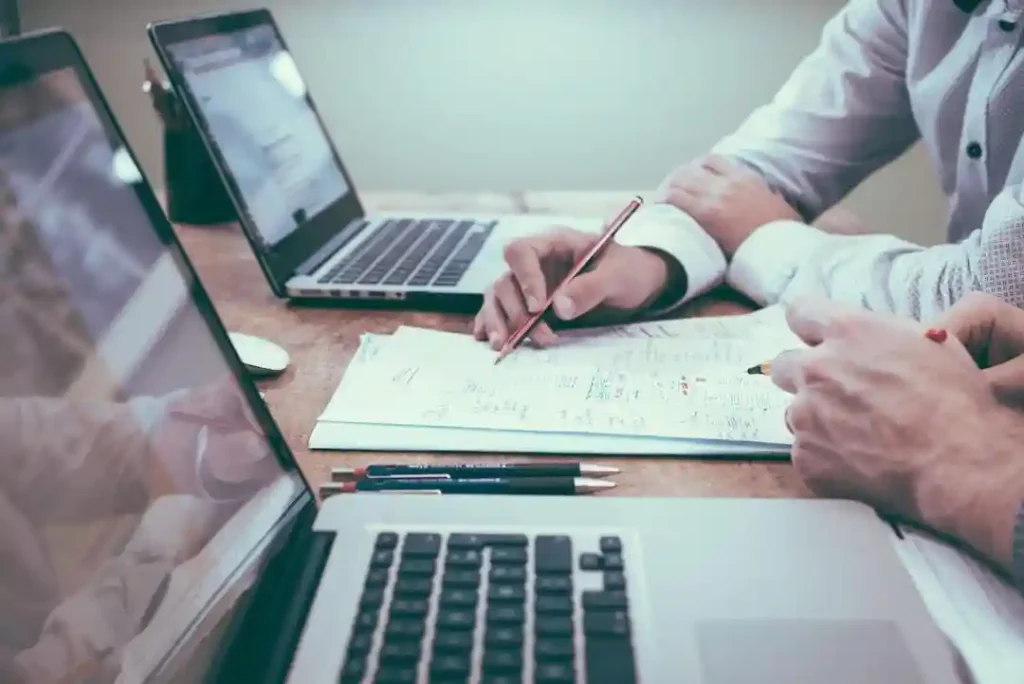 Account planning is a critical aspect of sales and marketing strategies that helps businesses capture better market insights and prepare for potential challenges. Effective account planning can lead to improved customer relations, increased revenue, and even more opportunities for growth. But to attain such benefits, businesses need to understand their customers thoroughly, their needs, buying habits, and expectations.
Account planning strategy is an ongoing process. It requires sales and marketing teams to continually analyze and re-strategize their plans for delivering the best value to the customers. These strategies must be flexible to adapt to the fast-changing marketplace and can be altered based on the company's objectives and market dynamics.
The conventional methods of account planning often fall short in this rapidly changing business environment. It's here that data-driven strategies come into play. Businesses that implement such approaches are more likely to keep up with the dynamism of the market and leverage successful account planning strategies.
The Emergence of Data-Driven Strategies
Data-driven strategies have been game-changers across various business operations. With technology advancing at a breathtaking pace, companies are flooded with a wealth of data. Leveraging this vast amount of data can provide them with meaningful insights to make more informed decisions.
In the context of account planning, data-driven strategies ensure every step taken is based on evidence rather than assumptions. Right from understanding the customer base to devising the right marketing strategy, data plays a crucial role at every phase. Businesses gain confidence in their decisions when they're backed by robust data.
Such strategies help identify potential risks and issues even before they arise, allowing companies to devise appropriate preventive measures. Companies can better understand their market position, identify growing trends, and anticipate changes in consumers' behavior, thereby enabling proactive and timely decision-making.
Navigating the Challenges of Data-Driven Strategies
While the benefits of data-driven account planning strategies are profound, companies often face challenges when implementing them. One of the most common issues they face is dealing with a vast volume of data. It can be overwhelming, especially for companies with a limited workforce or inadequate technological resources.
Data quality is another critical challenge that businesses often overlook. Inaccurate or outdated data can lead to faulty insights, ultimately affecting the overall account planning strategy. Therefore, implementing a robust data management system becomes essential to ensure data quality.
Lastly, adapting to new technologies can be a daunting task for many companies, especially those with traditional business models. Moving from a conventionally driven system to a technologically driven one can be a major transition that requires proper planning, training, and change management strategies.
Measuring the Success of Data-Driven Strategies
Like any other strategy, the success of a data-driven account planning strategy is measured through its impact on the business. Normal measures include enhanced customer satisfaction, increased sales, reduced costs, and improved operational efficiencies. Therefore, setting the right parameters to track performance is a critical part of implementing such strategies.
Furthermore, data analytics tools can help businesses measure the return on investment (ROI) of their account planning strategies. These tools can provide real-time insights into how strategies influence sales, customer engagement, and revenue generation. Moreover, they can help businesses understand if the strategies are meeting their established goals and where the gaps lie.
Also, considering that data-driven strategies are relatively newer, businesses need to continually reassess these measures. What may initially seem effective may not necessarily hold true in the long term. Therefore, a continual assessment ensures the sustainability and effectiveness of these strategies.
Altogether, with the continuous advancements in technology and data analytics, the future of account planning strategies is bound to be data-driven. Taking this path not only offers businesses a competitive advantage but also assures a future-ready approach. Given the fact that data is the new oil, businesses that harness its potential to the fullest are the ones that will thrive.
You may also read: