What are Instagram Captions?
Instagram captions are the text descriptions that accompany an Instagram post. They can include hashtags, emojis, and tags for other users. Captions provide context and a narrative for the post and can help to increase engagement and reach by making the post more appealing and relatable. They can also be used to share a message, tell a story, or add humor to the post. Instagram captions can be up to 2,200 characters long and can be edited at any time.
Why Instagram captions are important?
Instagram captions are important for several reasons:
Engagement: A well-written caption can encourage users to engage with your post by liking, commenting, or sharing. Captions that are funny, thought-provoking, or relatable can encourage people to interact with your content.
Context: Captions provide context and a narrative for your post, helping to explain the background or story behind the photo. This can make the post more meaningful and enjoyable for your followers.
Reach: Captions can help increase the reach of your post by including relevant hashtags, tags for other users, and keywords. This can help your post reach a wider audience and potentially gain more followers.
Branding: Captions are a great way to showcase your brand's personality and tone of voice. By using a consistent style and tone in your captions, you can help build a strong brand identity and increase recognition among your followers.
Increased visibility: Captions give you more visibility on Instagram as they are searchable, and adding keywords and hashtags can help increase the chances of your post appearing in search results.
Overall, captions play an important role in enhancing the impact and reach of your Instagram posts. They are a valuable tool for building engagement, telling your story, and building your brand on the platform.
What can I caption my picture?
The caption you choose for your picture will depend on the subject of the photo and the mood or message you want to convey. Here are some ideas for captions for different types of photos:
Selfie: "Feeling [insert emotion], and loving it." or "Today, I choose joy."
Landscape or nature: "Take me to where the sky meets the sea." or "Nature is my happy place."
Food: "Life is too short to not eat the pizza." or "Eating my way through [insert city/location]."
Friends or family: "Friends are the family we choose for ourselves." or "Life is better with [insert friend/family member's name]."
Travel: "Wandering the world, one step at a time." or "Never stop exploring."
Fitness or workout: "Stronger than my excuses." or "No pain, no gain."
Pet: "My furry best friend." or "Pawsitively in love with my [insert pet name]."
Fashion or style: "Fashion is my passion." or "Dressing up because life is too short to not look good."
You can also add a quote or song lyric that speaks to the moment or mood captured in the photo. Don't be afraid to get creative and have fun with your captions!
How to Write Engaging Captions?
1. Ask a question
If you want most engaging your post, you can ask something in your caption. You might ask for tags for anyone such as " tag a friend who'd love this cute dog or anything else." you can use your Instagram caption to ask any question like "What is your favorite dream?" By asking something in your caption, you engage your audience.
2. Instagram Caption Character Limit?
The Character limit of the Instagram caption is 2,200 characters. You can use around 330 words in the caption.
2,200 characters is not bad to describe your post clearly so take advantage of this character limit.
3. Use Emojis
An amazing feature that can express your thoughts through small types of picture characters.
This is basically a text-sized picture that carries emotions like laughter, joy, sadness, music, celebration, fighting, victory, love, clapping, and lots more.
You can use emojis to explain your Instagram post better.
Now we going to our main topic…
Best Instagram Captions and Selfie Quotes For Your Insta Images To Impress Anyone
15 Best Instagram Captions
Life is short, make every hair flip count.
I never want to stop making memories with you.
Dream big, work hard, stay focused, and surround yourself with good people.
Be a voice, not an echo.
I'm not a morning person, I'm a coffee person.
Collect moments, not things.
Life is too short to not eat dessert first.
Good vibes only.
Stay close to people who feel like sunshine.
Not all who wander are lost" – J.R.R. Tolkien"Find your tribe, love them hard.
Life is a beautiful ride.
Happiness is not a destination, it's a journey.
Life is better at the beach" – Unknown"
The best things in life are the people we love, the places we've been, and the memories we've made along the way.
Instagram Captions For Girls
I'm a glossy girlfriend.
I'm trending right now.
Happy girls are the prettiest.
Inner beauty needs no makeup.
God is really creative, I mean just look at me.
Be your own kind of beautiful.
If you got eyes, look at me now.
Catch flights, not feelings.
Whatever is good for your soul, do that.
I miss your smile but I miss my own more.
Spread your wings & fly.
It's hard to forget someone that gave you so much to remember.
I love to be alone.
I need some time alone with myself.
Imperfection is beauty.
Learn to be alone, not everyone will stay forever.
Never lose hope even if you are alone.
Cute but psycho.
Using my energy better.
Silly girls are the best.
I didn't kill anyone, jealousy did.
The strong is beautiful.
Maybe I should learn not to get too attached.
Embrace the glorious mess that you are.
I don't know what's tighter, our jeans or our friendship.
My biggest problem? I notice everything.
It's sad but life is full of sudden goodbye.
Change your thoughts and you'll change your world.
But without the dark, we'd never see the stars.
I must destroy you with hugs and kisses.
Happiness is a new lipstick.
I woke up like this.
I am not fat. I'm just much easier to see.
So many nail polishes, and not enough fingers.
A friend is a second self.
Beauty begins the moment you decided to be yourself.
Have courage and be kind.
Beauty is power, a smile is its sword.
Last day of class.
Chilling like a gangster.
Insta Captions For Boys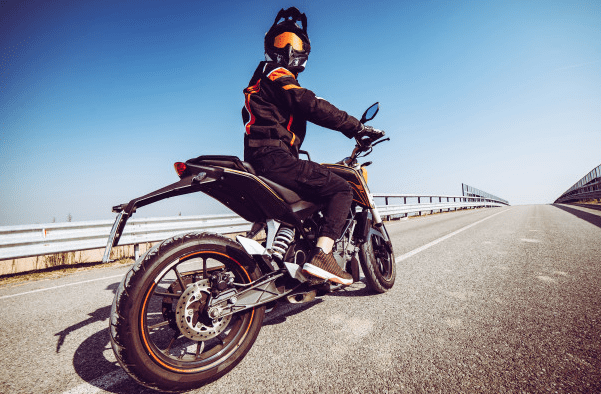 Instagram Captions For Boys
Your intelligence is my common sense.
Men Will be Always Men.
I'm sorry if I offended you with my common sense.
Nothing can stop me, I'm all the way up.
If your life got harder, Congratulations! you just leveled up.
Be a Warrior, not a Worrier.
It is not an attitude. It is the way I am.
It's so beautiful when a boy smiles.
I go on and on. I can't understand how I last so long.
Boys got swagger, men have style, but gentlemen have class.
Here's to staying positive and testing negative.
Never mistake my kindness for weakness.
I'm worth it. Always was, and always will be.
Women were created for a reason, to keep men sane.
His attitude is kinda savage but his heart is a diamond.
I'm here to bless, not to impress.
My life, My choices, My mistakes, My lessons, Not your business.
I never let my Loyalty become Slavery.
Be a warrior in a room of worriers.
This dick ain't free.
I'm happy to be alive, I'm happy to be who I am.
A gentleman is simply a patient wolf.
Bitch, please you've you more issues than vogue.
Ignore me, I don't care I'm used to it anyway, I'm invisible.
Girl, I have to call you back.
When all life is seen as divine, everyone grows wings.
I've been on a calendar, but never on time.
Men are like wine – some turn to vinegar, but the best improve with age.
Your genetics load the gun. Your lifestyle pulls the trigger.
A great man is strong because he is gentle.
I don't worry. I don't doubt it. I'm daring. I'm a rebel.
You can't hurt me, I found peace within myself.
I'm ready for whatever comes, face it on my feet.
I'm everything you want but can't have.
Great things are done when men and mountains meet.
Be good, do good, look good.
Don't stand too close to the heater, babe. Plastic melts.
You're the queen, baby I'm your king.
I just want to look good for you.
Read also: How To Create Spaces In Instagram Captions And Bios
Good Instagram Captions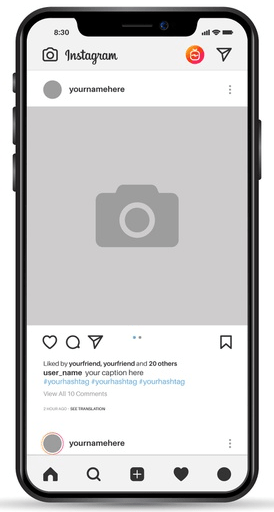 I act like I'm ok, but I'm really not.
Stressless and enjoy the best.
I need a six-month holiday, twice a year.
Help me please, I'm bored.
We tried to be normal once. Worst two minutes of our lives!
Turn the pain into power.
Work until your idols become your rivals.
I'll never try to fit in. I was born to Stand Out.
You keep using that word, I don't think it means what you think it means.
Like a boss.
I don't always surf the internet, but when I do eyebrows.
Yea, dating is cool but have you ever had stuffed-crust pizza?
Smash, now what will I Instagram?
Look for the magic in every moment
Every time my phone goes off, I hope it's you.
Being famous on Instagram is like being rich in Monopoly.
When the parents hate it, the kids love it.
Life is better when you're laughing
You guys are just so darn cute.
Best selfie ever.
Deal with it.
Insta Funny Captions
When I was born, Devil said "oh shit! competition"
If I was funny, I would have a good Instagram caption.
Trust your own madness
Be happy, it drives people crazy.
Mom: Why is everything on the floor? Me: Gravity!
When nothing goes right, go left.
Today is a good day for cake.
Life is simple. It's just not easy.
I don't know what's tighter, our jeans or our friendship.
I didn't choose the thug life, the thug life chose me
How do I like my eggs? In a cake
I had fun once, it was horrible.
For me, math class is like watching a foreign movie without subtitles.
I don't care what people think of me. Mosquitos find me attractive!
Why is it that my mind races when I try to sleep
I Can't recall who I stole my bio from or why.
I have not lost my brain it's moved down on HD someplace.
Real men don't take selfies.
Wine + dinner = winner
They say don't try this at home… so I went to my friend's home!
I know I'm lucky that I'm so cute.
Life is too short for bad vibes.
I'm here just to avoid friends on Instagram.
I know you look at my caption
Stomach: I will now demonstrate a blue whale's mating call.
When I wanna Ice cream, ICE cream it
ETC. End of Thinking Capacity.
Life isn't perfect. But my Hair is! #selfieaddict.
The moment when she says you're cute.
I think you are lacking vitamin Me!
Friday, my second favorite F word.
Caption For Friends
I don't know what I did to have a best friend like you.
I don't even need to ask. I got you!
Forever and Always.
Friends 'till the end.
I'm truly grateful to have you
Every girl needs a boy's best friend.
Love is beautiful, friendship is better
You drive me crazy, but I love it.
You're the Betty to my Veronica.
Rain or Shine. I will always be here for you.
A true friend is one soul in two bodies.
Your vibe attracts your tribe.
Besides chocolate, you're my favorite.
Sorry, only my best friend is the best.
I'll even send you the photos I look bad in.
Friends become our chosen family!
Live for the moments you can't put in words.
Life was meant for Best Friends and Good Adventures!
It's me and my Best Friend for Life!
Meet my Partner in Crime!
I love my crazy best friends.
We don't see any competition.
When I say I won't tell anyone, my best friend doesn't count.
She is my Best Friend. You break her heart, I will break your face.
You are my sunshine on a rainy day.
Friends knock on the door. Best friends walk into your house and start eating.
I would rather walk with a friend in the dark, than alone in the light.
Life was meant for Best Friends and Good Adventures!
Best Friends make good times better and bad times easier.
Good Times + Crazy Friends = Great Memories!
Friends become our chosen family!
Summer IG Captions
The tans will fade but the memories will last forever.
I dream of summers that last forever.
Don't worry, beach happy *insert wave emoticon*
High tides and good vibes.
Anchors away! *insert anchor emoticon*
Mentally on the beach.
Summertime is always the best of what might be.
Dreams are made of sand and sun.
Summer has filled her veins with light and her heart is washed with noon.
I was made for sunny days.
Happier than a seagull with a french fry.
Sea & Sun.
Make summer your adventure
The tans will fade but the memories will last forever.
I find my happiness where the sun shines.
It's a sure sign of summer if the chair gets up when you do.
Some of the best memories are made in flip flops.
I could never in a hundred summers get tired of this.
I have only to break into the tightness of a strawberry, and I see summer…
Be grateful for good friends, hot sun, and clear water.
Smell the sea, and feel the sky. Let your soul and spirit fly.
Summer should get a speeding ticket.
Tomorrow may rain, so I'll follow the sun.
Happiness is a summer afternoon.
Forever chasing the sun.
Every summer has it's own story.
Nothing but blue skies *insert sun emoticon*
House Was Quiet and the World Was Calm.
I'm ready for summer! Who's with me?
Hey Summer, I'm waiting for you
Friends, sun, sand, and sea. That sounds like a summer to me.
Winter Insta Captions
Eat, drink, and be cozy.
I love you snow much.
If you listen carefully, the silence of snow falling is beautiful.
Stay cozy, my friends.
It's colder than my soul out here!
Winter: My new excuse for drinking more coffee.
Winter is like fall except you need five pairs of leggings instead of one.
Snow much fun!
Up to snow good.
There's snow place like home.
Keep calm and wait for snow.
The snuggle is real.
Who needs wings when you have skis?
Friends don't let friends play in the snow alone.
Nothing beats a good snuggle on a cold winter's night.
Hot cocoa + fuzzy socks = a cozy winter night.
You're never too old for a snowball fight.
My favorite winter shoes are ice skates.
My favorite outdoor activity is going back inside.
Don't let the smile fool you — I couldn't feel my toes when this was taken!
It's all downhill from here.
This might be our chilliest adventure yet.
Apologizing in advance for the things I say this winter.
Wake me up when it's summer.
Just remember: Every cold day is one step closer to summer
Our hands may be cold, but at least our hearts are warm.
If kisses were snowflakes, I'd send you a blizzard.
Be like snow: beautiful but cold.
Snowflakes are winter's butterflies.
Hot chocolate is like a hug from the inside.
Every day I'm shoveling.
Instagram Selfie Quotes
You're the king, baby I'm your queen.
Make them stop and stare.
Salty BUT sweet.
Sending my selfie to NASA, because I'm a star.
Selfie Sunday.
I'm everything you want but can't have.
I'd rather laugh with the sinners.
She acts like summer and walks like rain.
I don't always take selfies.
The best mistake to never repeat is to never cry for the same problem twice.
Self-love is the best love.
Start by changing your thoughts; finish by changing your life.
Be more of you and less of them.
Be a stiletto in a room full of flats.
Smile big, laugh often.
I cannot see heaven being much better than this.
Being happy never goes out of style.
Maybe she's born with it.
I hate you but I love you bc you're basically me.
Life is better when you're laughing.
Oh hey there.
Some things are better in dreams.
Some days you just have to create your own sunshine.
Why so serious?
Don't hold your breath.
Text me back or I'll find you.
If you have eyes, look at me now!
Show anyone and I'll kill you.
It's sexy time.
Never love anyone who treats you like you're ordinary.
Sunday Funday.
You don't know me.
Cute Instagram Captions
I broke my own heart just by loving you.
Being single is smarter than being in the wrong relationship.
If I die tomorrow, will you remember me?
I act like I'm ok, but I'm really not.
I'm your worst nightmare.
The road to my heart is paved with paw prints
Boys are like purses, cute, full of crap, and can always be replaced.
Girls are like, I love my hair in this pic.
Never cry for that person who doesn't know the value of your tears.
Warning – You might fall in love with me.
We all start as strangers.
Stop looking for happiness in the same place you just lost it.
The question isn't can you, it's will you?
Never love anyone who treats you like you're ordinary.
Girls are like, I love my hair in this pic.
Finals are OVER!!!
This is the most magical pic of your life.
Fresh out of the shower, no make-up.
I'm on a date, she isn't very social.
The Master of Disguise.
This is my town.
Exams Over.
Dogs have paw prints on our hearts.
Love is a four-legged word.
Life is better, with a cute pet.
You can't buy love, but you can rescue it.
This is why we can't have nice things.
Yes, I like dogs better than most people. So bite me.
What do you think of the view?
Ladies, please.
These are the days we live for.
Sassy Captions & Quotes For Instagram
I don't need any part-time people in my life.
A sass a day keeps the basics away.
I do a thing called what I want.
I'm as single as a dollar and I'm not looking for a change.
Don't stand too close to the heater babe. Plastic melts.
Sunshine mixed with a little hurricane.
I can't stop being awesome, it's in my blood.
There's always a wild side to an innocent face
People will stare. Make it worth their while.
There's a hole in my heart where you use to be.
Life isn't perfect but your outfit can be.
Seek respect, not attention. It lasts longer.
My hair is the crown I never take off.
If you listen closely, you can hear me not caring.
Seize the moment, 'cause tomorrow you might be dead
You're not gonna tell me who I am. I'm gonna tell you who I am
I heard you're a player. Nice to meet you, I'm the coach.
Forgive, yes. Forget, never.
When I'm good, I'm good; but when I'm bad, I'm better.
If you obey all the rules, you miss all the fun.
A sass a day keeps the basics away.
Don't be ashamed of who you are. That's your parent's job.
You're a bad idea but I like bad ideas.
Don't get mad, get SASSY.
Sassy, Classy, and Bad-assy!
Always remember you're unique, just like everyone else.
Life goes on, with or without you.
Strong alone, unstoppable together.
Don't allow someone to make you feel like you're not good enough.
5'2 my height but my attitude 6'1
Don't Study me. You won't Graduate!
Instagram Captions for Couples
Sometimes what you want doesn't deserve you.
I'm wearing the smile you gave me.
You're my favorite hello and my hardest goodbye.
My favorite fairytale is our love story.
Heaven in her eyes, hell behind mine.
Two heads, one heart.
I'm in love with every moment I spent with you.
So many of my smiles begin with you.
I still get butterflies even though I've seen you a hundred times.
Every day with you is the best day of my life.
The best things in life are better with you.
You are my favorite distraction.
The perfect blend!
I want to be with you until my last page.
You can't rush something you want to last forever.
The peanut butter to my jelly.
And tonight I will fall asleep with you in my heart.
You + me = *insert heart emoticon*
You're my lifehack.
Without you, I'm nothing. With you, I'm something. Together, We're everything.
One smile can't change the world, but your smile changes mine.
I'm nuts about you *insert acorn emoticon*
Marriage is a workshop..where husband works & wife shops..It's shopping time..!!
Alone we are strong…together we are stronger.
Individually, we are one drop. Together we are an ocean.
I love you more than pizza, and that's saying a lot.
Even when I want to kill you, I love you.
You don't cross my mind—you live in it.
My partner in wine.
It's always better when we're together.
The one I've been waiting for.
Instagram Quotes About Life
I want to see what happens if I don't give up
Live for yourself.
Working like a boss.
Waking up blessed not stressed.
Work hard. Dream big.
Old ways won't open new doors.
Life is short. Live passionately.
If not now, then when? If not you, then who?
Life is a one time offer, use it well.
So it goes.
Aspire to inspire.
I never dreamt of success, I worked for it.
I don't have dreams I have goals.
Stop doubting yourself. Work hard and make it happen
Take the risk or lose the chance.
All progress takes place outside the comfort zone
Don't quit your daydream.
Success is nothing more than a few simple decisions practiced every day.
Working on myself, for myself, by myself.
We rise by lifting others.
Failure is not the opposite of success; it's part of the success
Work until you no longer have to introduce yourself.
Whatever you are, be a good one.
Make more moves and fewer announcements.
Everything happens for a reason.
Don't watch the clock. Do what it does: Keep going
Don't call it a dream, call it a plan.
Be the change you wish to see in the world.
Live each day as if it's your last.
Never plan a future with people who don't have future plans
Try and fail, but never fail to try.
One Word Captions
YES!
Me!
Love!
Us!
Splendid!
Victory!
Listen!
Chill!
Boom!
Ambivert!
Positivity!
Sunkissed!
Be!
Aquaholic!
Serendipity!
Incredible!
Ugh…
OPTIMISM!
Speechless!
Life!
Brace!
Savage!
Escape!
Heaven!
Comfy!
Try!
Lineage!
#Goals!
Surprise!
OMG!
Awkward…
Rap Lyrics for Instagram Captions
Take your memories, I don't need em. – Keith Urban
Somewhere down the road might just meet up at the right time. – G-Eazy
And I wonder if I ever cross your mind. For me, it happens all the time. – Lady Antebellum
Even tough you-re fed up, you gotta keep your head up. – Tupac
I am not Jasmine, I am Aladdin. – Nicki Minaj
I'm doing pretty good as far as geniuses go. – Kanye West
Give me respect, dammit, or get damaged. – Kendrick Lamar
Blame it all on my roots. – Garth BA crimson headache, aching blushdefinition. – Eminem
I am the child of a money-hungry country.
F**k hashtags and retweets, ni**a. – Jay Z
I'm letting go, so give me one more chance. Save me from this road I'm on. – Carrie Underwood
Yeah b***h I'm paid, that's all I gotta say. – Lil Wayne
Now I'm living and dying with the choices I made. – George Jones
Hands so bloody tastes like honey.
You should follow my example, b***h i.e. – Nicki Minaj
Living off borrowed time, the clock ticks faster. – MF Doom
I'm not a businessman, I'm a business, man. – Jay Z
Ya'll ni**as dreamed it, I've seen it. – Cam'ron
F**k the frail shit. – Jadakiss
You should follow my example, b***h i.e. – Nicki Minaj
Run shit like diarrhea. – 2 Chainz
Look at my history I'm bad at love
Listen to the river to sing sweet songs to rock my soul. – The Grateful Dead
I had to let go of us to show myself what I could do
If God got us, then we gon' be alright. – Kendrick Lamar
I'm just a soul whose intentions are good. Oh, Lord please don't let me be misunderstood.
Go downtown and eat it like a vulture. – Missy Elliot
This dick ain't free. – Kendrick Lamar
We can't build our dreams on suspicious minds. – Elvis Presley
Girl you standin' right there lookin' so amazing. – Migos
I'm doing pretty good as far as geniuses go. – Kanye West
Popular Instagram Hashtags
#amazing
#smile
#follow4follow
#like4like
#girl
#instagood
#bestoftheday
#instacool
#envywearco
#wanderlust
#instatravel
#funinthesun
#follow
#colorful
#amazing
#smile
#follow4follow
#like4like
#dontworry
#behappy
#instaairplane
#style
#swag
#girlswhotravel
#love
#followback
#instagramers
#outofoffice
#ontheroad
#whereintheworld
#look
#instalike
#food
#instadaily
#instafollow
#followme
#igers
#picoftheday
#envywear
#tweegram
#photooftheday
#20likes
#viewfromthetop
#fromwhereistand
#vacayallday
Captions From Songs
Twenty-four-hour champagne diet.
I don't wanna be alone forever, but I love gypsy life.
Cheers to the freaking weekend.
It's getting Coyote Ugly up in here, no Tyra.
Let's celebrate with a toast and get lost in tonight.
On my worst behavior.
Eye to eye, so alive.
Now I'm four-five seconds from wildin.
Everybody's vibing so don't anybody start a fight.
We're beautiful like diamonds in the sky.
So shine bright tonight, you and I.
You da one that I dream about all day, you da one that I think about always.
We found love in a hopeless place.
You're part of my entity, here for infinity.
Got my Ray-Bans on and I'm feeling hella cool tonight.
I'd rather be smoking weed whenever we breathe.
So go on and let the rain pour. I'll be all you need and more.
Call me the referee because I am so official.
Patron shots can I get a refill? I still got mo' money.
I'm just saying you could do better.
All I see is signs. All I see is dolla signs.
Last name ever, first name greatest.
Feels so good being bad.
I came fluttering in from Neverland.
I'm going dumb with all my friends.
Don't say that you miss me, just come get me.
You're a shooting star I see, a vision of ecstasy.
Four'O clock and we ain't going home, 'cause I still got mo' money.
Wasn't it beautiful when you believed in everything?
Don't tell me I'm less than my freedom.
Know yourself, know your worth.
Short Love Quotes, & Love Captions
I'm not perfect but I am Loyal.
Nothing Can replace you!
I love you. That's all I know.
With You, I forget all my problems. With You, Time Stands Still.
When I fell for you, I fell Hard.
Being in love with you makes every day an interesting one.
Love is when you meet someone who tells you something new about yourself.
Love comforteth like sunshine after rain.
Love is a game that two can play and both win.
If you love it enough, anything will talk with you.
My love for him will live even when I die. It`s really timeless.
My paradise is you…
A flower cannot blossom without sunshine, and man cannot live without love.
Loving you never was an option.
Stand by your man. Give him two arms to cling to and something warm to come to.
If music is the food of love, play on.
If I know what love is, it is because of you.
It was love at first sight, at last sight, at ever and ever sight.
Unable are the loved to die, for love is immortality.
Love all, trust a few, do wrong to none.
What is love? It is the morning and evening star.
There is more pleasure in loving than in being beloved.
A man is already halfway in love with any woman who listens to him.
We love the things we love for what they are.
Love's gift cannot be given, it waits to be accepted.
I love you. I am at rest with you. I have come home
I know you, and I can openly say how love looks like.
You are my true love at first sight and forever.
Your love is the only reason to wake up every morning.
I have only one weakness and one strength: it`s my love for you.
If love is a serious mental disease, I`m completely out of my mind.
Sad Insta Captions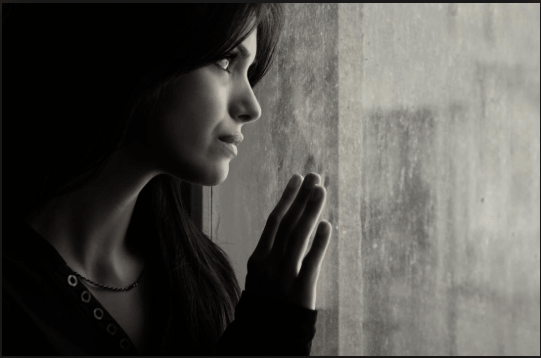 I know my silence, and my tears will heal my pain
I am not happy without you in Life.
Sometimes it's better to be alone. Nobody can hurt you in life!
It's sad to be happy alone in Life.
It meant everything to you and nothing would harm you except to realize that it meant nothing to you.
People are crying, not because they are weak. This is because they were strong for so long.
One day you will miss me as I miss you today.
My heart is pounding everywhere, when you get close they can get hurt.
I never stopped loving. I just stopped showing it.
Tears are a sign of strength that everything is difficult and painful, even after crying, you get up and hold you.
Failure is not Final.
And when I lit my tears on those streets, you were the one who was shaken.
I wish I had no feelings.
Loneliness gives life to beauty. Sunsets burn particularly hard, and the night air gives a better aroma.
If my absence does not affect your life, then my presence has no meaning.
Silence is the most powerful scream.
I don't need a specific reason to be sad. This is my life.
Sometimes it is better to be alone. Nobody can hurt you.
Sometimes you have to pretend that everything is fine.
If I die today, I will host a funeral with a smile. My heart is pounding everywhere, when you get close they can get hurt.
Your best teacher is your last mistake.
At some point, you should understand that some people may live in your heart, but not in your life.
Failure is a success if you learn from it.
Sometimes Love is not enough.
You know its love, even when a person does, your feelings do not disappear.
Sometimes Love is not enough.
Each break is an opportunity to get it right the next time.
The more I find myself, The more I lose you.
I love you like no one else !!
When You Sit Alone …You Sit With Your Past …
Let no one think I gave in.
Attitude Captions for IG
You can't spell awesome without ME.
Beauty attracts the eyes but personality captures the heart.
I'm not a second option, you either choose me or lose me.
Quit trying to fix me, I am not broken.
80% of boyz have girlfriendz… The Rest 20% are having a brain.
I never lose. Either I win or I learn.
Sometimes a Queen has to remind fools why she's a Queen.
I am not fuckin reserved….yo bitches are ready to serve.
Be a warrior, not a worrier.
What defines us is how well we rise after falling.
Do you know what'd look good on you? Me.
When someone makes you an option, making them a memory.
Being single is my attitude.
The only difference between a good day and a bad day is – your damn attitude!
Morality is simply the attitude we adopt towards people we personally dislike.
Love me or hate me, I'm still gonna shine.
It always seems impossible until it's done.
My Life. My Rules. My Attitude.
Don't copy, pick your own style.
Success" Gives u Unknown n Unforeseen Enemies.
I don't have time to hate anyone. I either love you, or I don't care at all.
Yes, I'm smiling, but you're not the reason anymore.
Sometimes u need to step outside, get some air, and remind yourself of who you are and where you want to be.
Never underestimate me because I am more than you think.
Your attitude determines your direction.
Don't stop until you're proud.
If you don't control ur attitude, then it will control you.
My silence is my attitude.
I'm just a mirror for u, u are good, I'm best, u are bad, I'm worst.
I know I am always…SPECIAL.
When I was born..Devil said.."Oh Shit..!! Competition.
Great Captions
A human. Being.
Love your enemies.
You can't judge me.
I don't care. I just do.
Under construction.
Love this Look!
Dream without fear. Love without limits.
Be honest.
Catch flights, not Feelings.
Smile, life is beautiful.
Make it happen.
Make love your motto.
Self Love isn't selfish!
Flirty IG Captions
Smile. It's the second-best thing you can do with your lips.
In a room full of art, I would still stare at you.
What time do you have to be back in heaven?
It's not my fault that I fell for you, you tripped me!
You give me the kind of feeling people write novels about.
There's so much to say but your eyes keep interrupting me.
My heart is mine but whenever I argue with it about you, it takes your side.
Every morning I wake up happy because I know I will see you.
There's always a wild side to an innocent face.
As beautiful on the inside as I am on the outside.
God made mud… God made dirt… God made guys so girls can flirt.
Giving up is always an option but never my choice.
I didn't fall the floor called me stupid so I tackled it DUH.
I can't read lips unless they are touching mine.
Do I know you? Cause you look a lot like my next girlfriend.
I promise I am not what you're used to.
If you were a tear, I would never cry in fear of losing you.
Let make it short and simple, I love you.
Did the sun just come out or did you just smile at me?
If you don't wanna have kids with me, then why don't we just practice?
I woke up on the wrong side of Facebook.
Stolen kisses are always sweetest.
If I had a British accent I would never shut up.
Maybe she's born with it… maybe it's an Instagram filter.
You're cute. Can I keep you?
God was showing off when He created you.
Did you swallow magnets? cause you are attractive!
Nice t-shirt. Can I talk you out of it?
I'm on my bed, and you're in yours. One of us is in the wrong place.
I'm 100% single just for you.
When you sat down next to me, my heart just forgot to breathe.
Success Captions For Insta Photos
Stop chasing the money and start chasing passion.
Quitter Never Win and Winners will never Quit.
Success is walking from failure to failure with no loss of enthusiasm.
Opportunities don't happen. You create them.
The action is the foundational key to all success.
The best revenge is massive success.
I can. I will. End of story.
One day all your hard work will pay off.
Accept the challenges so that you can feel the exhilaration of victory.
Everything You need is already inside you, Get Started.
If you woke up without a goal then go back to sleep.
You were not given this life to be Average.
Learn to wait. There's always time for everything.
Today is the only day. Yesterday is gone.
Your talent is God's gift to you. What you do with it is your gift back to God.
A choice is simple. Work on your life or someone else.
I don't follow the crowd, I walk through them.
Everything You need is already inside you, Get Started.
No one can make you feel inferior without your consent.
If you're going through hell, keep going.
A year from now You'll wish, you had started today.
By changing nothing, nothing changes.
All great changes are preceded by chaos.
We can be more than ever people. Beyond lust and desire, cut free, and individualize.
They told me I'd never get that Far. They were right, I go even further.
Footprints on the sands of time are not made by sitting down.
Discouragement is not the absence of adequacy but the absence of courage.
No matter how down you are, always get up and give your best
Don't be afraid to give up the good to go for the great.
The starting point of all achievement is desire.
Be content to act, and leave the talking to others.
Logic will get you from A to B. Imagination will take you everywhere.
Instagram Captions Ideas
Be Happy.
Be Positive.
Get the Gist.
Be Confident.
Don't be a liar, everyone hates a liar.
I woke up like this.
What's the deal?
There's a hole in my heart where you use to be.
I Don't Care.
So call me? maybe.
Take me as I am, or watch me as I go.
Lit Captions for Instagram
You can ask Tommy, Hilfiger it out!
Turn ya savage up and lose ya feelings.
You are a tornado with pretty eyes and a heartbeat.
In a room of arts, I would still stare at you.
Sunshine mixed with a little hurricane.
Accept yourself unless you are a serial killer.
If you ran like your mouth, you would be in good shape.
I am fucking gold, you can prefer Silver and it's okay.
Bitch I want to slap you, but in which face I don't know.
Turn ya savage up and lose ya feelings.
I would like to confirm that I do not care.
He thinks I gave him my number. It was my bank balance.
I accept my time, back in cash.
"as fuck" is my favorite unit of measure.
Why bother when you know you can't afford me.
Get you a Me, I am LIT.
We serve drinks cheaper and colder than your EX.
I am not picky, I just know what I want.
You are cold and I burn. I guess I will never learn.
Sunshine mixed with a little hurricane.
Desire becomes surrender. Surrender becomes power.
I accept my time, back in cash.
Why the fuck are birds excited about 5 a.m?
Many have an image of me, but few get the picture.
Soul over ego.
It is nothing wrong in the game, sometimes you gotta change the aim.
This ain't gym class and your nigga still sweating.
I speak the truth but I guess it is a foreign language to you all.
I am not a stop along the way. I am a destination.
No guts, no Glory.
Accept yourself unless you are a serial killer.
Me and Myself Captions
Living my life in my style.
Everyone said I could be Anything… So I became Sexy!
Today, I'm super excited about everything! I don't need your approval to be me.
I got my own back.
I do what I must, and my friends will adjust!
I am a slow walker, but I never walk back.
I have feelings too. I am still human.
The harder I work, the luckier I get.
If I were you, I would adore me.
My life, My choices, My mistakes, My lessons, Not your business.
I'm a nice guy, but I like to get into trouble.
I am one of those who will go on doing until all doings are at an end.
Why chase you, when I am the catch!
I got my own back.
I'm so hot that I contribute to global warming.
I don't feel ashamed for who I am, that's my parent's job.
I'm so cool I wasn't actually born, I was defrosted.
I don't like to commit myself about heaven and hell — you see, I have friends in both places.
I'm so naturally funny because my life is like a joke.
I don't do fake. That's the first thing you should know about me.
I'm so cool I wasn't actually born, I was defrosted.
I'm the black one if you haven't picked up on that yet.
I am a part of all that I have met.
I am a tale, I am a book, written in different languages and styles.
I am the peanut butter you've been craving for!
I wake up every morning and I surprise myself. I wake up to a new me.
I am too big, I am too small, to be processed or seen by the naked eye.
Sometimes I think, and sometimes I am.
I don't know where I am going, but I'm on my way.
When everything is lonely I can be my best friend.
My haters are my biggest motivators.
Cool Captions
Go BIG or go home
Do you think this is a game?
Be who and what you want, period.
What just happened?
I liked memes before they were on Instagram.
Don't let anyone tell you that you're not strong enough.
Weekend, please don't leave me.
Nothing is cooler and more attractive than a big comeback, and that'll be me.
Be who you want to be, not what others want to see.
I was a Nerd before it was cool!
I don't have to attend every argument I'm invited to.
I'm not the kind of person who tries to be cool or trendy, I'm definitely an individual.
Guess who I just met?
I'm going to stand outside. So if anyone asks, "I'm outstanding."
This is it!
I am THE influencer.
Just Do It.
I'm not weird, I'm just limited edition.
Express gratitude. Regret nothing.
Treat yourself like a King and you'll attract your Queen
Just two friends having a good time
Be the type of person you want to meet
Short Instagram Captions
Short and sweet.
I got nothing.
Oh hey there!
Worry less smile more.
It's too "a.m." for me.
Salty but sweet.
Be honest.
Be yourself, there's no one better.
Let your thumb rest a little bit.
I woke up like this.
Ladies, please.
Mentally on the beach.
Keep doing that, yeah.
Need an ark? I Noah guy.
Common sense is not so common.
Do what makes your soul shine.
Little by little.
What's 9+10?
Life is a way to short for bad vibes.
You make my heart smile.
Be a nice human.
Risking is better than regretting.
See you in the morning.
Don't grow up.
I still love you.
Just be happy.
Only one life.
You are not alone.
My attitude is based on how you treat me.
OMG, that's so cute.
Only dead fish go with the flow.
Swag Bio for Instagram
Success is not final, failure is not fatal. It is the courage to continue that counts.
The road to success and the road to failure are almost exactly the same.
I'm here to avoid friends on Facebook.
Success is getting what you want, happiness is wanting what you get.
On a scale of 1 to 10, I'm a 15.
Try not to become a man of success. Rather become a man of value.
It is always the simple that produces the marvelous.
The way to get started is to quit talking and begin doing.
Keep your face always toward the sunshine and shadows will fall behind you…
It is better to fail in originality than to succeed in imitation.
I don't have a life. Neither do you.
Do not be embarrassed by your failures, learn from them, and start again.
The world is full of magical things patiently waiting for our wits to grow sharper.
someday, there's gonna be an updated version of me.
Let us make our future now, and let us make our dreams tomorrow's reality.
If at first, you don't succeed, try, try again. Then quit. No use being a damn fool about it.
I don't try to be awesome, awesome try to be me.
Success is not final, failure is not fatal: it is the courage to continue that counts.
I will kill you by making you laugh.
Success is simple. Do what's right, the right way, at the right time.
I can't give you a sure-fire formula for success, but I can give you a formula for failure to try to please everybody all the time.
Victory is sweetest when you've known defeat.
I find that the harder I work, the more luck I seem to have.
Opportunities don't happen. You create them.
Boys had something else…a sort of swagger about them.
Butterfly… pretty to watch and hard to catch.
Don't be afraid to give up the good to go for the great.
Darling, I'm a nightmare dressed like a daydream.
I'm kind of a big deal on Instagram.
Try to be a rainbow in someone's cloud.
The power of imagination makes us infinite.
The glow of one warm thought is to be worth more than money.
Images source: Freepik.com
Last Words
I hope you enjoyed this post, We've tried to collect the best Instagram captions. Here we've listed more than 800 Instagram captions in 28 categories. You may just copy and paste it with some relevant emoji to get you more engagements.
Above Instagram captions, quotes, and bios are collected from various resources.
25 Most Followed Accounts On Instagram
10 Instagram Marketing Tips For Business
Instagram Private Account – Good And Bad Things You Need To Know
How To Create The Best Instagram Bios For Businesses
Thanks for visiting my post!