Trends on social media channels are always changing and dynamic. By keeping up with the latest trends and updates, you can achieve more success on social media.
You might know that emojis are trending on social media. In fact, many marketers are also embracing emojis as a part of their marketing strategy. 
According to statistics, after 2015, there is quite a rise in emoji usage. In a survey, Facebook has shown data that an average of 5 billion
emojis get sent each day on Messenger. 
Around 92% of the online population has used emojis. That's the reason why marketers also prefer to use emojis as a part of their marketing strategy.
Still, if you are looking for reasons to use emojis on social media, here I have shown some reasons why emojis are becoming a quintessential part of social media marketing.
Why Use Emojis on Social Media?
Emojis For Interactive Conversations:
We know that people like visuals more than words. Marketers are also targeting social media platforms to deliver engaging visual content. So that they can gain more leads for their business. 
However, sometimes videos and images are not enough to express your content. In such a case, words can help you while you can also use emojis to make your text content visually more attractive.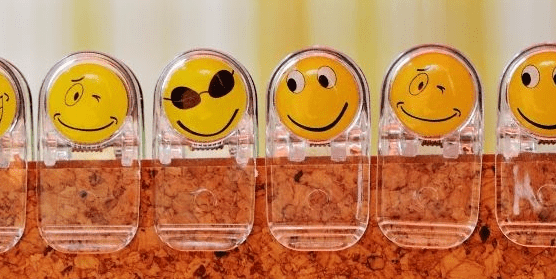 People like to use emojis on social media, as it seems a fun way to interact with others. In a report, we found that content with emojis gets more engagement on social media platforms. (Instagram posts with emojis have an interaction rate of 2.21% compared to the posts not have emoji- 1.77%).
Emojis Are Trending Universally:
Have you noticed the infiltration of a new language for communication on social media? Believe it or not, emojis have already become popular with text conversations on social media. 
The best thing about emojis is that anybody can easily understand and use it. Most of the emojis signs are quite simple and easy to understand. Anybody can use it in their text conversation to express their emotions. That is the reason why it has become quite popular on social media. These days, most brands are also using emojis as a part of their social media advertising. And it seems to be getting them better reach and engagement with their campaign on social media.
Millennials Love Emojis/Emoticons: 
Are you still not satisfied with the above two reasons? Then you might love to know that emojis can also help you to better communicate with millennials. Nowadays, every marketer is planning to target Gen Z for conversions. Though it's not quite easy, as millennials are technophiles and they won't care about ads that couldn't deliver what they want. However, by showing emotions in the form of emojis/emoticons, you can get their attention on social media.
Note: If you see the Generation change from baby bloomers to alpha, there is a rise in the percentage of people who think emojis are appropriate for conversations.
Express Emotions In Texts:
From the above reasons, you could understand the influence of emojis on social media. In fact, emojis can help you to amplify your expressions. To engage with more audiences, what you need is the people to associate with your brand with positive intent in their minds. Texting with emojis will help you to achieve that. So that you can encourage your audience to bring more conversions to your brand.
For example, – Domino is a brand that is using emojis in their social media text to encourage more people to try their pizza. Emoji College of pizza has become a famous sign for their brand. And so far, people are also enjoying this. And so now, people are also enjoying their marketing gimmick.
Makes You Look Friendly:
In a survey report, 81% of people agreed that emojis' communication seems more friendly and approachable. With emoticons, you can convey your message to others without any language barriers. Most of the brands are already using emoticons and emojis as a voice for their brands. Emojis have become a trend for social media marketing, and several brands are coming up with their own emojis also. 
Have you checked the recent release of Emoji 13.0, in which they have added 117 new emojis on all platforms? In Unicode 13.0 emoji list, you will find 62 new emojis with different color variants and gender. And sooner it will appear on all the messaging platforms. So you can be ready to use new emojis on social media.
How To Use Emojis On Social Media For Marketing?
In the above context, you have already understood the importance of emojis for social media marketing. Though you still need to be specific with your planning regarding your emoji marketing on social media. Here I have compiled a list of ways, utilizing which you can use emojis to get expected results for your brands on social media.
Make Sure That It Make Sense:
Sometimes emojis don't fit appropriately in the content. Still, marketers do make blunders with emojis. It's better to make sure that emojis you are using is making sense in your ads. You don't need to implement emojis in your campaign just because it seems funnier.
And also, you need to consider the feelings of your audience. Try your best not to hurt anybody's feelings with your emoji marketing.
For example- You can check this anti-drug campaign ad. Looking at this ad, you can't really understand the idea behind the campaign. To understand the commercial, viewers have to put more pressure on their heads, which can be quite frustrating. And I won't recommend you to repeat the same for your campaign.
Don't Add Unnecessarily:
Sure, emojis can be an excellent way to express, but make sure to avoid forcefully adding emojis in your campaign. Just think of using emojis/emoticons as standard text in your social media content. Being natural is the most crucial thing in marketing. With more emojis, your content might seem over-promotional.
Serious Issues Shouldn't Be Taken Lightly:
As you know, emojis are a fun way of conversation. And someway around I think it's better to avoid using emojis in serious situations. The news article of USA Today 2015, was the topic of discussion for a long time.
Many people find this type of thing annoying. And it's better to address serious issues with proper respect. That way, you could be able to get a better response to your campaign.
Consistent With Branding:
Emojis are for making communication easier. Although its real purpose isn't branding. But you can use it playfully in your marketing to attract more influence for your brand. You can use emojis to express your point in front of the audience.
However, the communication process isn't complete without a response. You might also get reactions for your post while you need to be ready with your answers.
With emojis, communication becomes more lighthearted. And it can help you to gain more conversion opportunities for your brand.
Emojis For Mobile Marketing, and Chat Marketing:
Most people use emojis while chatting on mobile devices. And you know, marketers are also targeting such users. Most of the brands do direct messages to their customers. And also inform them about the latest offers and deals with their services. Platforms like Facebook Messenger are quite popular with social brand messaging.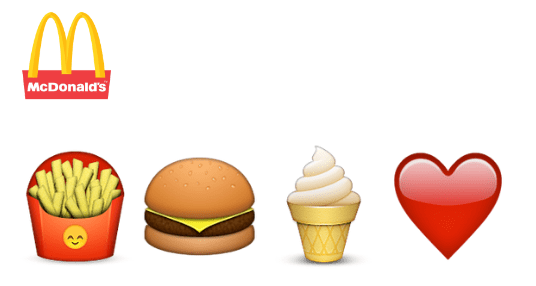 Nowadays, marketers are also using social media automation tools (like Socinator) for interacting with their customers through messages. Thanks to automation, it has become easy to manage multiple tasks at the same time. You can broadcast messages, publish your post, and auto comment to your fans just with a few clicks.
Meaning Of Emoji:
Emojis are interpretations of human emotions. While you should be careful when you are using emojis for social media marketing. There are so many emojis that all seem similar. And it's quite easy to get confused between them.
For example,- The devil face emoji can be used to show coolness 😈. However, it also interprets the naughtiness and badass behavior.
Do a little research before using an emoji on social media. Online there are many sites available where you can find the meaning behind the different emojis and emoticons.
Create Your Own Emojis:
Have you ever thought about creating your own emojis? In fact, most of the popular brands have already adopted personalized emoji culture in their advertising strategy. After the introduction of Bitmoji by Snapchat, personalized emojis are getting popular in the market. You can also create customized emoji for your brand.
Over To You:
Now, you have so many reasons to use emojis for social media marketing and you can use the above-shown way to enhance your branding with emojis. 
Are you ready for emoji marketing? 
Emojis can really help you to be more interactive with your marketing tactics. That way, you might also bring some more revenue for your business.
I hope you find the above-shown ideas useful. If you have something more to add in this article, please mention them in the comments below.
Important links…
How Can You Promote Your Business On Quora?