There is no doubt that visitor engagement is an essential indicator defining the ranking of your website. If the visitor engagement is good, then the website's ranking will be boosted and there will be more conversions and sales funnels. However, if it is poor, then a site can lead to no optimum results and thus, decrease in ranking. 
What every site owner nowadays is experiencing is fighting with competitive brands to enhance their visitor engagement levels. Even if they bring a great amount of traffic to their site, it won't mean a lot unless they're capable of engaging visitors to their site. So, in short, it has become an important factor to take into account if somebody wants to expand business via the website and elevate its reach. 
"Also, as we said earlier, engaging visitors stood out as the most important action in improving the site's ranking, if visitors leave a site within a few seconds, then it can impact the bounce rate greatly". That's something nobody wants to be….
So, you must put effort into the visitor engagement process and the website designing agency who is designing your website to ensure that the website must be user friendly and engaging if you want to grow your online business through your site. Above all, the most important thing that troubles every site owner is how to increase site visitor engagement? What efforts and work do they need to put into? If you are also one of them, then keep calm. Here's the help!!
In this post, we'll explain the best tips to Boost Visitors Engagement on the Website. We want you to read each tip thoroughly and implement them for better visitor engagement. Hopefully, you enjoy reading….
7 Actionable Web Design Tips & Tricks to Boost Visitors Engagement are as follows: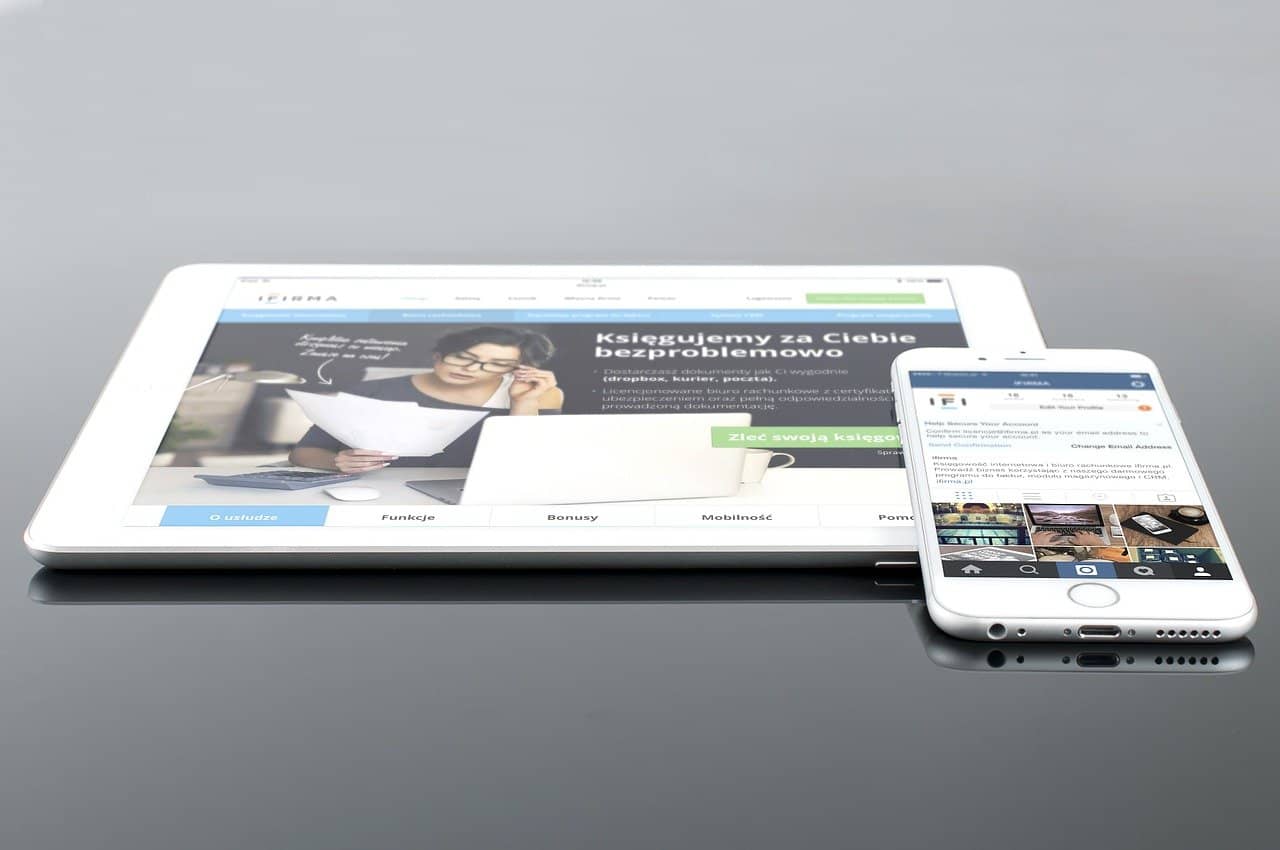 #1. Simplify Navigation on Your Site
What if most of the site visitors leave your site just because they're unable to find something easily? Obviously, it will help them switch to some other site, where they can find everything easily in a handy manner. 
This is something that will not just result in a high bounce rate but also leads to poor website visitor engagement. Therefore, to keep visitors on your site for a long time, you must simplify & re-organize the site's navigation structure. Doing so will help every visitor find the page and the information hassle-free and enable them to stay on your site. 
#2. Prefer Making a Website with a Responsive Design
Statista stated that around 52.7% of the world's population used their smartphones to access the Internet until the year 2015. And this figure increased to 61.2% by 2016. And if we talk about 2020, then the number of smartphone users is elevated to reach 2.87 billion. For the leading designers of the best website designing agencies and internet marketers, it simply means that developing responsive sites is important to engage mobile users. It could be irritating to navigate the desktop site on mobile phones, which stops effective website visitor engagement. 
In short, if you have a fully responsive website designed, then it will help engage visitors who are unable to open your site on their smartphones will switch to the responsive sites immediately. Therefore, we suggest you make a website with a responsive design. 
#3. Update the Linking Structure
Be sure the links of your site have a detailed anchor text and each one is precisely and appropriately linked to the respective landing pages. To boost the SEO ranking and site's traffic, every link must be properly linked so it can help users in easy navigation. And if the users can locate the required links easily, then the chances are they stay on your site for longer than expected and also browse the information they may be looking for.  
However, if the linking structure of your site is not up to the mark and it irritates the visitors while directing to the specific link, then there is no chance they will stay here and have a further consultation with you regarding your business and services. 
#4. Increase The Text Length
Researchers report that website pages with around 1,000 to 2,500 words lead to encounter the highest visitor engagement rate! The more words there are on your website, the longer visitors will spend on the reading. But be sure to write the content with the relevant information only. In the hunt of expanding length, do not write the text with fluff. 
Always provide quality, useful, and informative content so that it can add value to your visitors' lives. This is the type of content that allows today's site visitors to engage with quickly. 
#5. Make Your Site Content Attractive
Many visitors find it hectic to read the lengthy 1000 to 25000 words in the one go and thus, they say "NO to the reading". If they don't read the information available there, then how can they feel that your services and business are best suitable for their needs? They will never feel like that!! It will reduce the visitor engagement rate on your site and lose precious visitors that can be turned into your payable leads. Therefore, it's our advice to make the site's content as attractive as possible. 
For the best results, you can split the long paragraphs using focused keyword-rich subheadings, adding bullet points, and keeping loads of white space between short paragraphs. You can also add images and videos as these are the best modes to add value to the content.
#6. Don't Forget to Add a Chatbox
One other important thing that you can add to your site for better visitor engagement is adding a chatbox on it. The chat box will help your visitors get instant help anytime when they find any issues on your site. Don't think chat boxes are intrusive, instead, they can reduce the visitors' troubles and give you a chance to well serve them.
Add the representatives' names in the chat box so visitors can communicate easily to share their queries. For the best results, you are suggested to examine your chat box transcripts periodically to learn how your representatives are dealing with the customer's inquiries and how they are well contributing to improving the visitor's engagement rate. If you find something not working in favor of increasing visitors' engagement, then act immediately. 
#7. Gather Email Addresses
The site's visitor engagement isn't only about engaging with the new visitors once in a while. Instead, it deals with the ability to bring visitors back to your website, which you can easily achieve by collecting the email addresses of the prospective visitors. 
After collecting the email addresses of the engaged visitors, you can send them the new content updates. The best way to gather the email addresses is to add the newsletter and subscribe form of the site so users can fill it for future updates. This way, you will receive the email address of the user and whenever there is a lunch of something new in your site, the same visitors will get back to you and maintain engagement. So, this way, you can see that Boost Visitors Engagement on Your Website is vital but maintaining that engagement is a must!! 
The Bottom Line:
Visitors Engagement on Your Website is everything when it comes to growing the presence of an online business. If the reach of your business is being elevated, then the conversion rate and ROI will automatically get boosted. That's in your hands only!! Either you implement the best tips and tricks to boost the Visitors Engagement on your site or else you overlook it. 
Apart from these mentioned tips, there are many more that you can implement on your site to boost visitor engagement and expand business reach. All you need to do is to consult with the best website designing agency. The experts of website designing companies will help you out in the best way possible. Rest, you can also ask us if you have any queries.
However, if you know more about such tricks, then do share, so it can help the rest of the readers. We will appreciate your efforts!!
Thanks for reading!!
You might also like
How to Optimize a Web Page to Rank Higher in the Search Engine